Elon Musk May Create His Own Cryptocurrency if Dogecoin is Unable to Do Everything He Wants?
days after suspending cryptocurrency Bitcoin as a payment mode to buy Tesla vehicles, the company's billionaire CEO Elon Musk has indicated that he may come up with his own cryptocurrency in the near future. But there's a catch. While responding to a Twitter user who asked why the CEO was not launching his own cryptocurrency that does everything he wants technically, Musk replied on Saturday if Dogecoin can't do it, he just might.
"Why not just make a crypto from scratch that does everything you want technically and has a lot of dev support and doesn't have high concentration of ownership at least initially?"
Musk had also revealed that he has been working with the creators of Dogecoin – the meme-crypto with the face of a Shiba Inu – in order to increase the energy efficacy of system transactions.
According to data centre provider TRG, Dogecoin consumes 0.12-kilowatt-hours of electricity per transaction compared with 707 for bitcoin. Musk had denounced the "insane" amount of energy used to produce bitcoin, which has pushed bitcoin lower in the recent trades. Recently, Dogecoin co-creator Billy Markus claimed that he created the crypto in just two hours and did not think of its environmental impact. Bitcoin has been facing criticism from Tesla investors and environmental campaigners about the way bitcoins are created or "mined".
Following Musk's tweets, Cryptocurrency markets have seen a drop in the price of Bitcoin as it suffered a huge dent in its rally and slid to a 2-1/2-month low on Thursday. Reportedly, after Musk's tweet, the Bitcoin dropped to more than 11 per cent and was trading at nearly $50,000.
Dogecoin- the fourth-largest cryptocurrency by market value, rose 20% to 52 cents on Friday according to Binance and last traded at $0.4825. Various companies are accepting Dogecoin for payment and its supply is unlimited.
A group of investors that hate the Tesla CEO has come up with a new coin, aptly dubbed $STOPELON.
As suggested by its name, the crypto was created simply to stop Musk's large influence on the market. "Elon Musk is infamous for irresponsibly manipulating the cryptocurrency market with his Twitter account. Just recently, he did it again, causing a massive crash across all frontiers when he tweeted that Tesla will cease to accept Bitcoin as payment," STOPELON's official website reads. "Anyone with even a shred of critical thinking sees through his lies. He has been trying to pump crypto for ages, tweeting about it to no end and even going to Saturday Night Live as a final resort to get Dogecoin up." The page further adds: "He's toying with people's portfolio like candy, like the narcissistic billionaire he is and always will be. We say ENOUGH. Hence, we created $STOPELON."
some articles tell about XPAL coin as real elon musk next coin.. (references updating..)
Did Elon Musk Create Bitcoin? A Former SpaceX Employee Thinks So
Elon Musk Create Bitcoin? A Former SpaceX Employee Thinks So
Elon Musk is many things. A billionaire, a visionary, the owner of companies such as Tesla and SpaceX and overall one of the most inspiring and intriguing figures we have in business today. With this appeal comes a never-ending supply of rumors and fake news, from quitting Tesla to join a bitcoin startup, to being called national disgrace and thief.
Given the meteoric rise of mainstream cryptocurrency popularity, it should be no surprise that the elusive hunt for Satoshi, often referred to as the father of Bitcoin, has led to the theory that Elon Musk has been hiding a big secret from all of us. Sahil Gupta, a computer science student at Yale University and former intern at SpaceX, believes just this.
Why Elon Musk Could Be Satoshi
Gupta, who interned at SpaceX in 2015, provided a few "oddball" ideas on why Musk is the probable founder of Bitcoin:
1. Technical capabilities: Bitcoin was written by someone with mastery of C++, a language Musk has utilized heavily at SpaceX. Musk's 2013 Hyperloop paper also provided insight into his deep understanding of cryptography and economics.
2. Passion for solving global problems: Bitcoin was founded in 2008, the year of the global financial crisis and widespread distaste of banking in general. If there was a time to create a currency for the people, without bank intervention, this was it.
3. Relative silence on the issue: Musk has only been quoted speaking about Bitcoin a handful of times. He has publicly stated that he does not personally own any Bitcoin and even published this sneaky tweet when asked about cryptocurrencies:Related Post
4. Musk doesn't need the money: Satoshi's stash of unused Bitcoin was estimated at $700 million back in June 2016 when the price of one Bitcoin was $719. Going by today's price, Satoshi's Bitcoins are worth over $8 billion – less than half of Musk's current estimated net worth of $19.7 billion.
Additional Supporting Arguments
One week before Gupta's Medium post on Musk, another Medium blog was published with a theory that Musk invented Bitcoin for future use on Mars. As radical as this may sounds, the point around Paypal in this article was relevant. Musk has already revolutionized digital currency his founding role in Paypal, which he sold to eBay in 2002. The author claims Musk is under a non-compete from this deal, leaving him to secrecy about his role in Bitcoin.
Arguments Against This Theory
2008 was Musk's "worst year": 2008 was a notable year for Musk, who publicly claimed it was his worst year ever due to early challenges with SpaceX and Tesla and his personal finances and relationships in jeopardy. One could argue that working on Bitcoin was probably a challenge not even Musk could handle at this point.
Musk lives in the spotlight: When the subject of Musk being Satoshi was brought up on Reddit in 2016, the Reddit community had a field day. Popular opinion is that Musk could never keep a secret this large and would have stepped in already to combat bank and regulatory attempts to destroy the cryptocurrency.
Musk's public statements can be negative: When asked about Bitcoin in this interview, Musk was notably careful about how he responded. Musk called Bitcoin "probably a good thing" but referenced its main use as a facilitator to illegal transactions.
Arguments for and against this theory create a compelling topic nonetheless. Whether or not Musk created Bitcoin is yet to be seen, but it is technically possible. As Gupta puts it, even if Musk is not Satoshi, "thanks for the Tesla Roadster".
Bitcoin, ether, dogecoin prices surge after Elon Musk confirms he owns the cryptoscryptocurrency Ethereum is seen among representations of other cryptocurrencies in this picture illustration (REUTERS)1 min read. Updated: 22 Jul 2021, 07:41
Elon Musk said that Tesla would most likely resume accepting Bitcoin for purchases once mining becomes less environmentally taxing
In cryptocurrencies, Bitcoin prices climbed back above $32,000 after trading below the crucial $30,000 level in the past two sessions as billionaire Elon Musk that his space exploration company SpaceX also owns the digital token and has no plans to sell it. Other cryptocurrencies like ether, dogecoin also gained after Tesla boss said that he personally owns the above three digital tokens, while Tesla and SpaceX both exclusively own Bitcoin.
As per CoinDesk, Bitcoin surged over 7% to $32,200 level whereas ether, the coin linked to Ethereum blockchain, was up to $1,980.8. Dogecoin, on the other, hand, was gained over 9% to $0.18. Other digital coins like XRP, Cardano, Uniswap also jumped in the range of 6-10% over the last 24 hours.
Speaking at "The B Word" conference hosted by the Crypto Council for Innovation, Musk discussed the outlook for Bitcoin with fellow backers Cathie Wood, head of Ark Investment Management and Jack Dorsey, chief executive officer of Twitter Inc. and Square Inc, reported Bloomberg.
"I would like to see Bitcoin succeed," Musk said. "If the price of Bitcoin goes down, I lose money. I might pump but don't dump." Musk said that Tesla would most likely resume accepting Bitcoin for purchases once mining becomes less environmentally taxing.
"It looks like Bitcoin is shifting more toward renewables," Musk said. "I would want to do a little bit more diligence to confirm the percentage of renewable energy usage is at or above 50%."
Since mid-May, Bitcoin and other cryptos have tumbled, wiping some $1.3 trillion off their market value. Bitcoin has faced a range of obstacles, including stepped up regulatory scrutiny in China, Europe and the U.S. and concerns about the energy needed by the computers underpinning it. Bitcoin's advance this year has shrunk to about 8% following a slide from an April record of almost $65,000.
Elon Musk, Jack Dorsey talk future of Bitcoin and cryptocurrency
Tesla CEO Elon Musk and Twitter CEO Jack Dorsey spoke at length Wednesday about the future of Bitcoin, praising the cryptocurrency and its potential to change more than just monetary systems. Of course, Musk also talked about his particular affinity for Dogecoin.
The two tech CEOs were joined by Cathie Wood, the founder and CEO of Ark Invest, for a virtual discussion during The B Word event called Bitcoin as a Tool of Economic Empowerment.
"My hope is that [Bitcoin] creates world peace or helps create world peace," Dorsey said.
Dorsey's payments company, Square, has been his way of entering the cryptocurrency space. He said his first interaction with Bitcoin came in 2008 although he heard about it years before. He added that the Bitcoin community's drive inspires him and reminds him of the early days of the internet. Square recently began work on a hardware dgital wallet to make Bitcoin more mainstream.
Musk has also been a proponent of Bitcoin for some time and confirmed he owned some Bitcoin, Ethereum and Dogecoin and doesn't plan on selling.
"I might pump but I don't dump," Musk said. The Tesla CEO has been accused of promoting Bitcoin and Dogecoin in order to raise their prices only to sell at the higher price, which is referred to as a pump and dump.
Musk also said his other company, SpaceX, owned Bitcoin. Earlier in the year, Tesla invested in Bitcoin before the company began accepting the cryptocurrency as payment. Then in May, Musk changed his mind about accepting such payments, due to the mass amount of power needed for Bitcoin mining.
As for Dogecoin, Musk explained that he viewed the altcoin as entertaining and ironic, as it was made as a joke, but that it could be the leading cryptocurrency.
"The Doge community is irreverent and has great meme, love dogs and I love dogs and memes," Musk said.
Even though the topic of the discussion was Bitcoin, Dorsey did talk a bit about Twitter. Musk asked whether the social media platform would allow companies to buy ads using Bitcoin. The Twitter CEO said the company should be able to, although he's more focused on creating financial incentives for the platform without relying on ads.
Dorsey also brought up that he's continuing work on Bluesky, a decentralized social media project that he said is still in its very early stages.
Is Elon Musk Sides With Crypto Industry In Infrastructure for his future?
Adrian ZmudzinskiAugust 7, 2021·1 min readIn this article:
Tech tycoon and Tesla (NASDAQ: TSLA) CEO Elon Musk voiced his concern over the so-called infrastructure bill impacting the cryptocurrency space, which could purportedly kill swathes of the local crypto industry.
What Happened: In a late Friday Twitter thread, Coinbase (NASDAQ: COIN) CEO Brian Armstrong criticized the last-minute amendment to the infrastructure bill proposed by Senators Rob Portman, R-Ohio – who drafted the original tax provision – along with Mark Warner, D-Va. and Kyrsten Sinema, D-Ariz. The amendment — which won the approval of President Joe Biden — for allegedly deciding "which foundational technologies are OK and which are not in crypto."
Armstrong described the amendment as "disastrous" and explained that for unknown reasons the wording would force "proof of stake validators to comply with the impossible, but not proof of work miners." He said that "this is the government trying to pick winners and losers" and likened it to Senators deciding "that iOS is OK but Android isn't."
Musk answered the thread saying that he agrees and highlighting that "this is not the time to pick technology winners or losers in cryptocurrency technology." He believes that there is no need for such measures since "there is no crisis that compels hasty legislation."
Price Action: According to CoinMarketCap data, Bitcoin continues its bullish push seemingly unperturbed by the news. The coin rallied by over 9.13% from its 24-hour low of $40,719 to a high of $44,440, before settling at $43,357 as of press time.
there is some reports about elon musk Xpal Coin project as global first PoC (proof of credit) project, we will have one report and article about it soon.,
Future elon musk cryptocurrency announcement,
Amateur investors piled further into niche stocks on Tuesday, sending professional short sellers scrambling to cover losing bets, with GameStop (GME.N) skyrocketing for a fourth straight day, thanks in part to Elon Musk.
GameStop surged 50% in extended trade after Musk tweeted "Gamestonk!!", along with a link to Reddit's Wallstreetbets stock trading discussion group, where supporters affectionately refer to the Tesla (TSLA.O) CEO as "Papa Musk." "Stonks" is a tongue-in-cheek term for stocks widely used on social media.
GameStop's after-hours surge added to a 93% jump during Tuesday's roller coaster trading session, with the videogame retailer's stock propelled by traders on Wallstreetbets, many of them buying volatile call options.
The share spikes of the last few days are raising questions about potential regulatory clampdowns from the U.S. Securities and Exchange Commission.
"Such volatile trading fueled by opinions where there appears to be little corporate activity to justify the price movement is exactly what SEC investigations are made of," said Jacob Frenkel, Securities Enforcement Practice Chair for law firm Dickinson Wright and former SEC enforcement attorney. The SEC declined comment.
Herds of amateur investors on Reddit have long been supporters of Tesla and other hyper-volatile stocks, and their influence appears to be growing.
"I don't think this is a fad, it is a generational shift in how people think about investing their money," said John Patrick Lee, ETF manager at VanEck.
"A retail trader will not lean on Wall Street to manage their money and I definitely now see an antagonistic relationship between the old guard (Wall Street) and individual traders who are on the rise," he said.
As well as GameStop, BlackBerry , also favored on Wallstreetbets, advanced 4.9% and is up 185% this year. An earlier tweet by Musk sent Etsy (ETSY.O) up almost 9% before it reversed its gains.
The surge in recent days – GameStop has increased more than seven-fold to $147.98 from $19 since Jan. 12 – has spurred concerns over bubbles in stocks that hedge funds and other speculative players had bet would fall in value.
Trading in GameStop stock was halted for volatility nine times on Monday and five times on Tuesday.
To some stock market professionals, the recent moves look symbolic of a stock market that may be overvalued at the end of a year dominated by floods of fiscal and monetary stimulus to ease the coronavirus crisis.
The benchmark S&P 500 (.SPX) has gained more than 70% from lows last March caused by the coronavirus pandemic.
"This is hardly an environment where informed investors are transacting to establish price discovery," said Mike O'Rourke, chief market strategist at JonesTrading.
Venture capital investor Chamath Palihapitiya said in a tweet that he had bought $115 call options on GameStop on Tuesday morning after an exchange with Reddit founder Alexis Ohanian.
Short sellers in GameStop are down $5 billion on a mark-to-market, net-of-financing basis in 2021, which included $876 million of losses early Tuesday, according to analytics firm S3 Partners.
"GME shorts and longs are in a knockout battle being waged in the stock market as well as social media platforms," wrote Ihor Dusaniwsky, S3's managing director of predictive analytics.
Another stock popular with Reddit investors, Virgin Galactic Holdings , surged 17%, and is now up 77% year to date.
A BAD END
Much of the recent action among Reddit traders has centered around shares that have been heavily "shorted" by other market players – traditionally an area dominated by hedge funds.
Shares in Evotec (EVTG.DE) rallied 8% on Tuesday with three traders reporting that hedge fund Melvin Capital Management was closing its short positions after suffering losses on some bets.
Melvin previously held a 6.2% short bet against Evotec, according to filings with the German regulator. The fund did not respond to requests for comment.
Short sellers typically bet against stocks of companies that they view as outdated in their business models or otherwise overvalued.
Noted short seller Andrew Left is as convinced as ever that GameStop is a dying business and its stock price will fall sharply. Left shorted the company's stock when it traded around $40 a share and forecast publicly that it would tumble to $20 a share. He said on Tuesday that he was still short the stock.
"Will it end badly? Sure. We just don't know when," said Thomas Hayes, managing member at Great Hill Capital LLC in New York.
Is Elon Musk wants Bitcoin to become environmentally friendly. Can he inventor of the Xpal Coin !?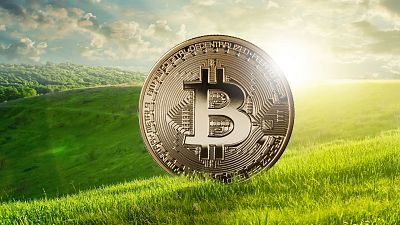 Bitcoin trading is costing the environment. – Copyright Getty via CanvaBy Pascale Davies • Updated: 27/05/2021
No one has had a bigger impact on the price of Bitcoin than Elon Musk but his concerns over the cryptocurrency's environmental impact are likely to fall on deaf ears.
The Tesla chief filled the company's coffers with $1.5 billion (€1.2 billion) in the cryptocurrency. But he made a U-turn earlier in May when he announced Telsa would stop accepting Bitcoin for car purchases out of concern over the "rapidly increasing use of fossil fuels for Bitcoin mining".
The price of Bitcoin dropped about 5 per cent within the first five minutes of the announcement and has been volatile since.
On Monday, Musk pushed his environmental concerns further by meeting with Bitcoin miners to discuss ways to make the cryptocurrency greener.
The price of the cryptocurrency shot up about 4 per cent immediately after his tweet, rallying further on Wednesday to hover around the $40,000 (€32,800) mark.
But those who made a pretty profit from Bitcoin's early days and the cryptocurrency's devotees have accused Musk of ignorance over mining methods. The backlash has even seen the birth of a new crypto coin called "FuckElon".
"It doesn't seem that Bitcoin investors care much about sustainability," Dr Larisa Yarovaya, deputy head of the Centre for Digital Finance at Southhampton Business school, told Euronews.
"They think that they can use energy as any other industry. They paid for this energy and they can use it in any way they like".
After comments she made to the Financial Times that Bitcoin "should die" for the financial good of the environment, Yaovaya said she received "a huge amount of hate" messages from crypto traders and the Bitcoin community.
"It seems that it's a really strong pool of investors who really believe in this technology, but at the same time who are not ready to accept any criticism of the current version of this technology," said Yarovaya, who is also a former Russian paralympic swimmer.
What are the solutions?
Bitcoin and cryptocurrency Ethereum use a system called "proof of work". The mechanism is used to confirm transactions and add new blocks to the chain. But the system requires a global network of computers to run at the same time when a transaction takes place. This is why it uses so much energy as it is designed to encourage increased computing effort.
Bitcoin could do the same as Ethereum by switching to the less-energy consuming "Proof of Stake" mechanism, which randomly allocates coins to users, who put up coins for collateral. But Ethereum has had teething problems in making the switch, which may put Bitcoin off.
Imposing fixed regulations from governments is another way to solve climate concerns. But cryptocurrencies were born out of anti-establishment sentiment and decentralisation so getting the balance right between the two sides is key.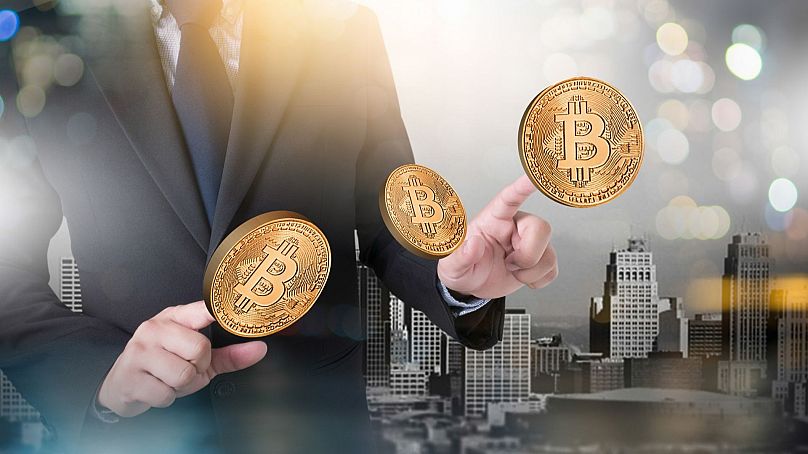 One way is to make using renewable energy cheaper as miners currently seek destinations, such as China, where fossil fuel energy is the least expensive option.
"I believe that the key in changing the situation is to find ways to invest in renewable energy and how we can transform renewable energy into a more competitive way of getting energy and definitely a lot cheaper," Dr Charis Savvides, a lawyer, academic and blockchain and crypto regulation expert, told Euronews.
He said this is key to preventing Europe from pushing digital economies out to other countries and would enable the bloc to become a hub in the sector.
Europe and the United States are both working on regulating digital assets and their providers and are having talks with the key players in the cryptocurrency world.
"I think that the balance is in the hands of stakeholders. Everything depends on two things: that people are invited to discuss the problem and how open they are during the discussion," Savvides said.
about Xpal Coin we are studing and will make one article soon here., we have heard it from some employees of spaceX…
to buy XPAL COIN it has started its presale i think here: https://dx.app/app/v3/defipresale?saleID=34&chain=ETH